Pittsburgh's Best Boudoir Photography, Boudoir Photographer in Pittsburgh
I love my career. Job seems like a trite words to use and yet, career is far to impersonal of a word to apply to what it is we do. What I do is incredibly personal. It is all personal. If your shoot isn't personal to you, I am not your photographer. I really don't know how to explain what it is I do.
I know what I hope to do. I know what my goals are. I know how I want you to feel. But words are not able to encompass the healing and acceptance that can come from your own boudoir session.
The Girlfriend Experience Boudoir is not about hot. Not about sexy. Not about what you're wearing. Not about what you're not wearing.
We are all about you. Collaborating with me to put your girl brain to rest, to prove yourself wrong and to see yourself in a way you reserve for "other girls" and "everybody else." Every single woman who walks in has her insecurities and her issue regarding her body. Sometimes these issues are founded through years struggling to lose weight or even gaining weight. Women who have had children and are coming to grips a figure that changes more quickly than she mentally keep up with. Women and men who have battled cancers. All bodies have scars. All bodies have felt pain. All bodies are aging.
Your concern is part of you. But you are not your body.
Our shoots are meant to show all the sides of who you are. From playful to lustful and every stop in between. Your body is only a part of shoot, it isn't not what our shoot is built around.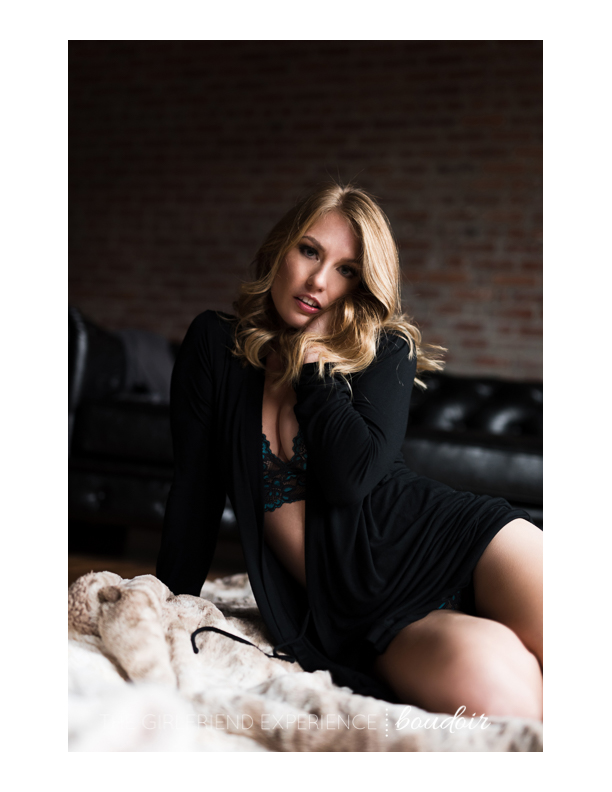 It is your turn for a shoot!